"Your presentation was well organized and equally well delivered." Jane Sepede, Social Worker, The Hearthstone
"Irene was engaging and offered enlightening tips to improve movement in a pain free and safe way. It was a fun and interactive presentation." Erika Lutsky, Clinical Director, NewCare
Irene is a popular speaker, adept at engaging the audience in gentle explorations that leave participants feeling limber and empowered to keep themselves comfortable and out of pain.
As one participant put it two years after a attending a short presentation: "Just that one little thing you showed me made a huge difference to how I move my head, and got me out of pain."
Email or call to discuss your topic, 425-641-4779, and to get Irene on your schedule.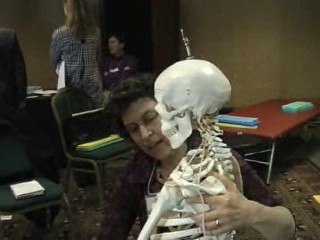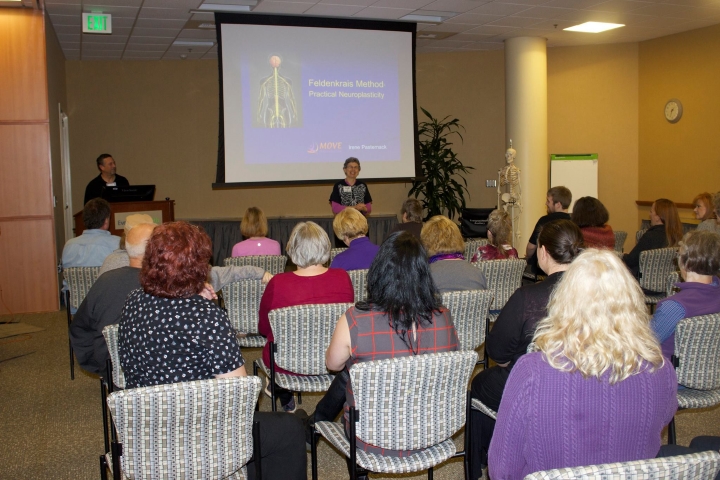 Irene has presented at:
Microsoft

Bellevue College (TELOS)

Kindering, Wonderland, and other birth-to-3 centers

Seattle Father's Network

Support groups and conferences:
APDA, NWPF, Seattle Dystonia Group, TBI Support Group

Skate IA Camp

Dance camps: Northwest Dance, Dance for Joy

Special Families Northwest

Lewis County Autism Conference
Stay younger at any age - for anyone who wants to move with comfort, grace, and power

Exquisite balance - for hikers, dancers, runners, skaters, climbers, or anyone wanting to prevent falls.

Short career or long career: improve your self-use - for people who use their hands or backs for repetitive tasks, have to get down to the floor and back up, or anyone else who finds their work or passion gives them a sore neck or back.

For parents and caregivers of
special needs kids:

Make the most of active time with your child

Help your autistic child widen their repertoire

9 essentials to help your child learn